When the program connects to the web server, you will see files and folders in the right-hand side window.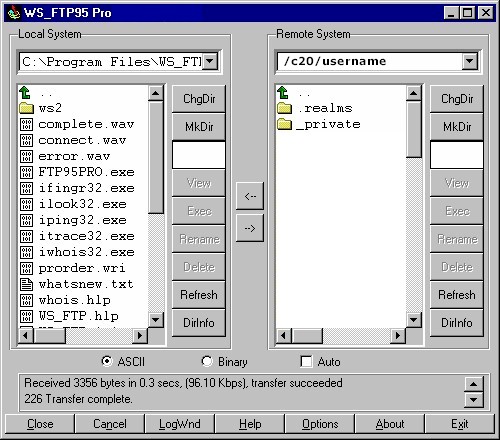 To upload a file, highlight the file in the left-hand window. Select the "mode", "ascii" for text and html files or "Binary" for images. Then click the arrow that points to the right. The arrow is located between the two window panes.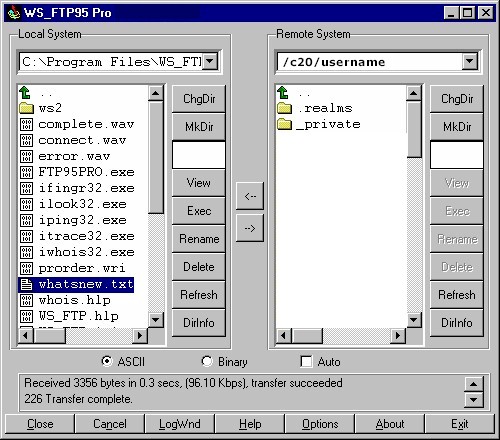 To download a file from your site to your hard drive, highlight the desired file in the right-hand window pane. Select "ascii" or "binary". Click the arrow that points to the left.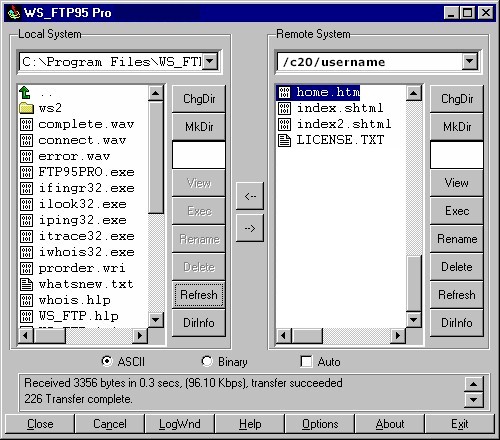 When you are done transferring files, you can disconnect from your website by clicking on the "Close" button in the bottom left-hand corner. Once you disconnect, you can close the WS_FTP program by clicking on the "Exit" button.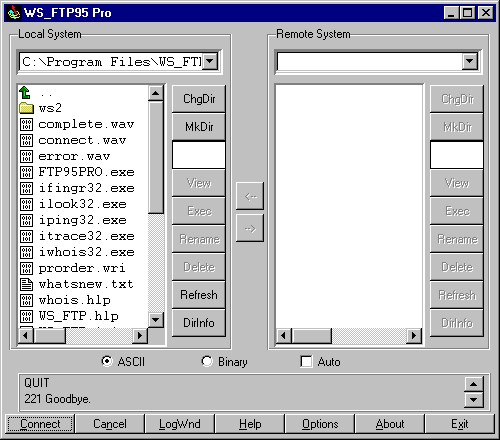 ---